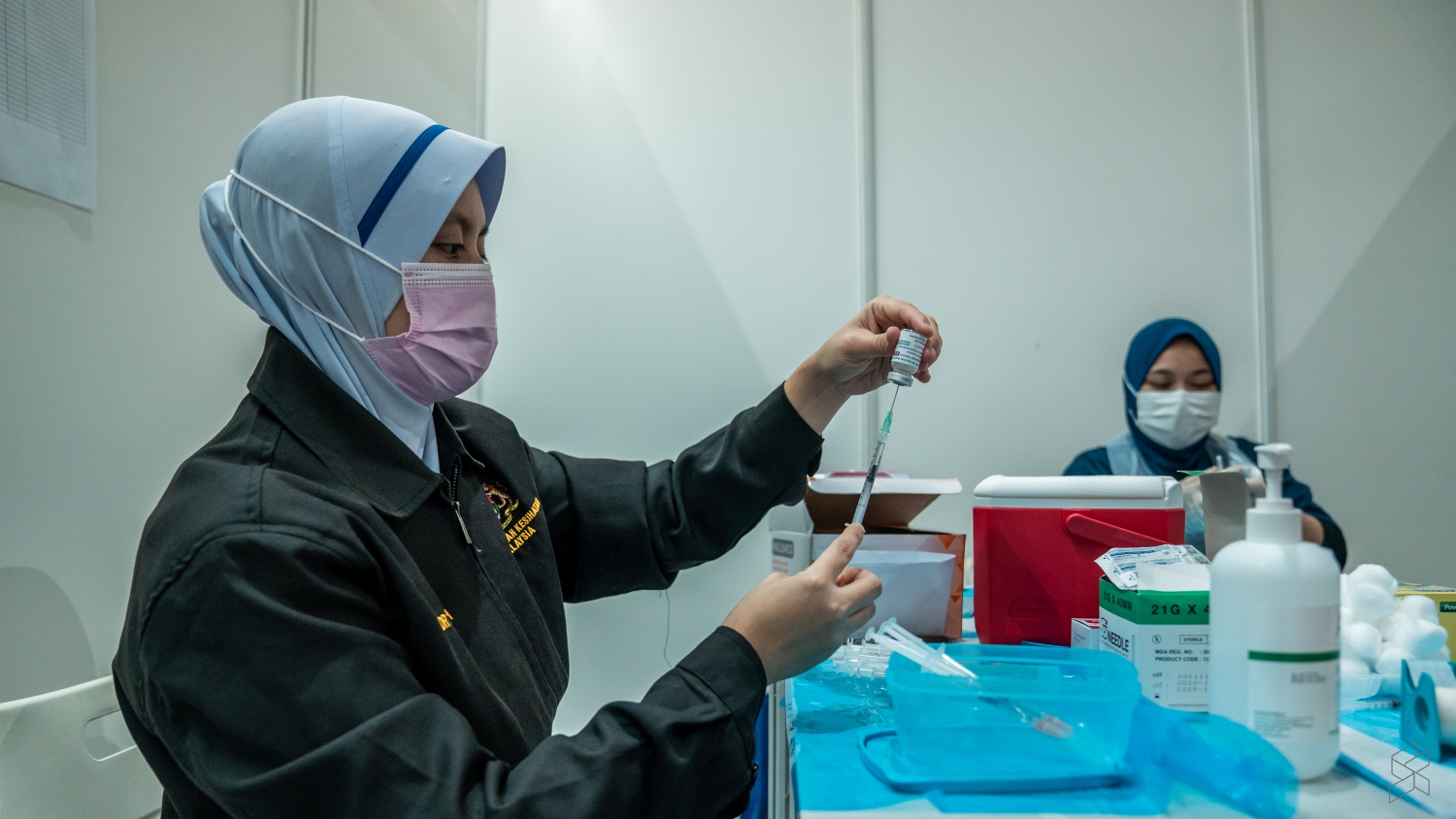 Malaysia's COVID-19 immunisation programme has hit a new milestone by administering more than 300,000 doses in a single day. On 5th July 2021, a total of 313,761 doses have been administered throughout the country.
A total of 196,603 individuals have received their first dose while 117,158 individuals got their second jab yesterday. Malaysia aims to hit 300,000 vaccinations per day in July and the next target is to hit 400,000 vaccinations per day in August.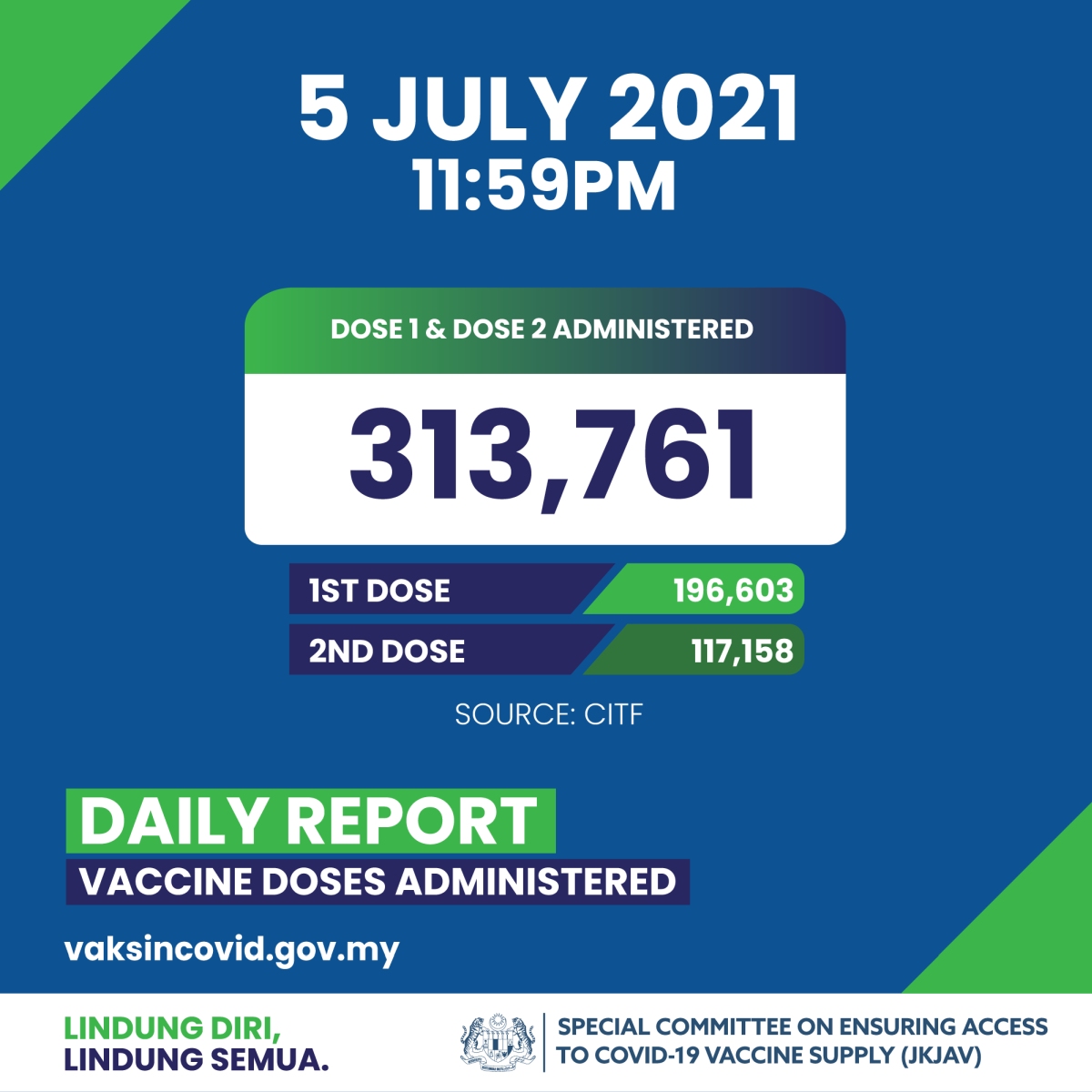 As of yesterday, Malaysia has administered a total of 9.32 million doses so far. Over 6.5 million people or 20.2% of the total population has received at least one jab. Meanwhile, over 2.7 million or 8.4% of the total population have completed their vaccinations with two doses.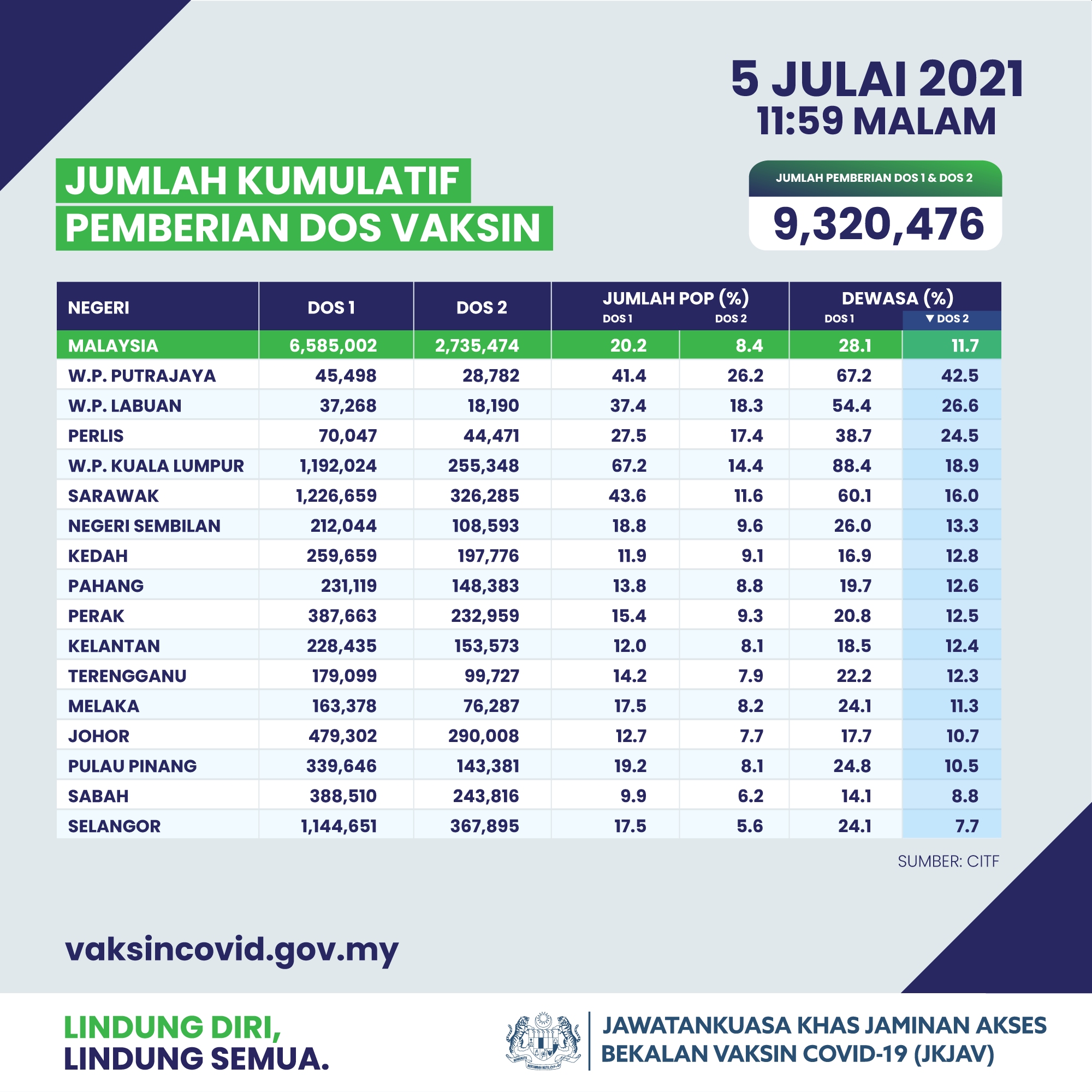 Vaccine coordination minister Khairy Jamaluddin had said that the next three months will be crucial as the bulk of the vaccine supplies are coming in. In July alone, Malaysia will receive over 12 million doses. Malaysia has recently received a donation of 1 million AstraZeneca vaccines from Japan, 1 million Pfizer vaccines from the United States and China will soon deliver its donation of 500,000 Sinovac vaccines.
Khairy aims to have all registered citizens vaccinated by the end of July. Phase 3 of the vaccination program for all adults aged 18-59 has already started in several states. At the moment, there are over 1,400 vaccination centres throughout the country in all shapes and sizes.
Despite a slow start, Malaysia has been ramping up its vaccination and it has vaccinated more people than Australia. The land down under had started its vaccination program a few days before Malaysia but it currently has only administered 8.4 million doses.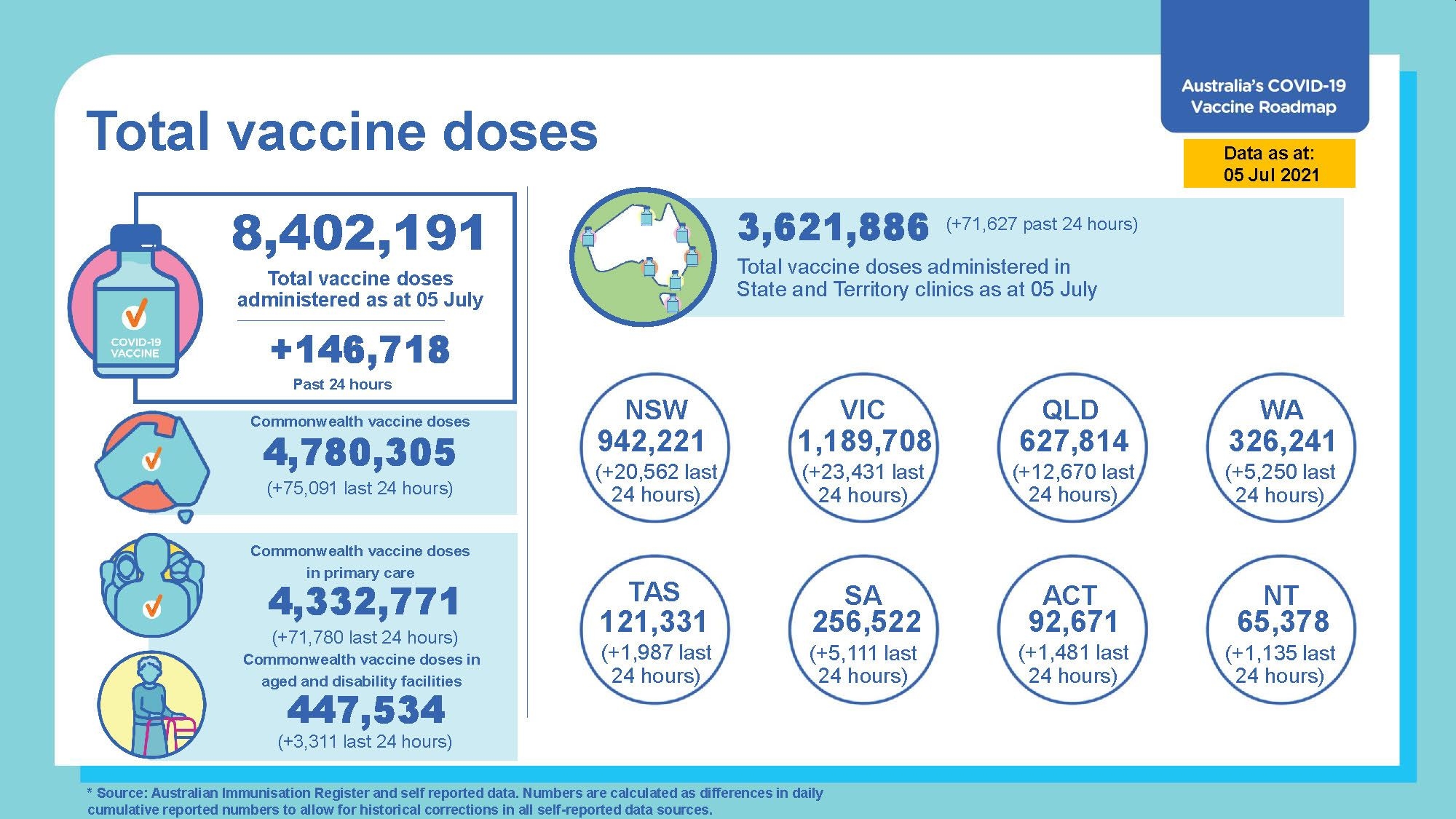 About 6.4 million people in Australia have received at least a jab and less than 2 million people have completed their vaccinations with two doses. Their highest vaccination rate is about 160,000 doses per day.
[
SOURCE
]
Related reading