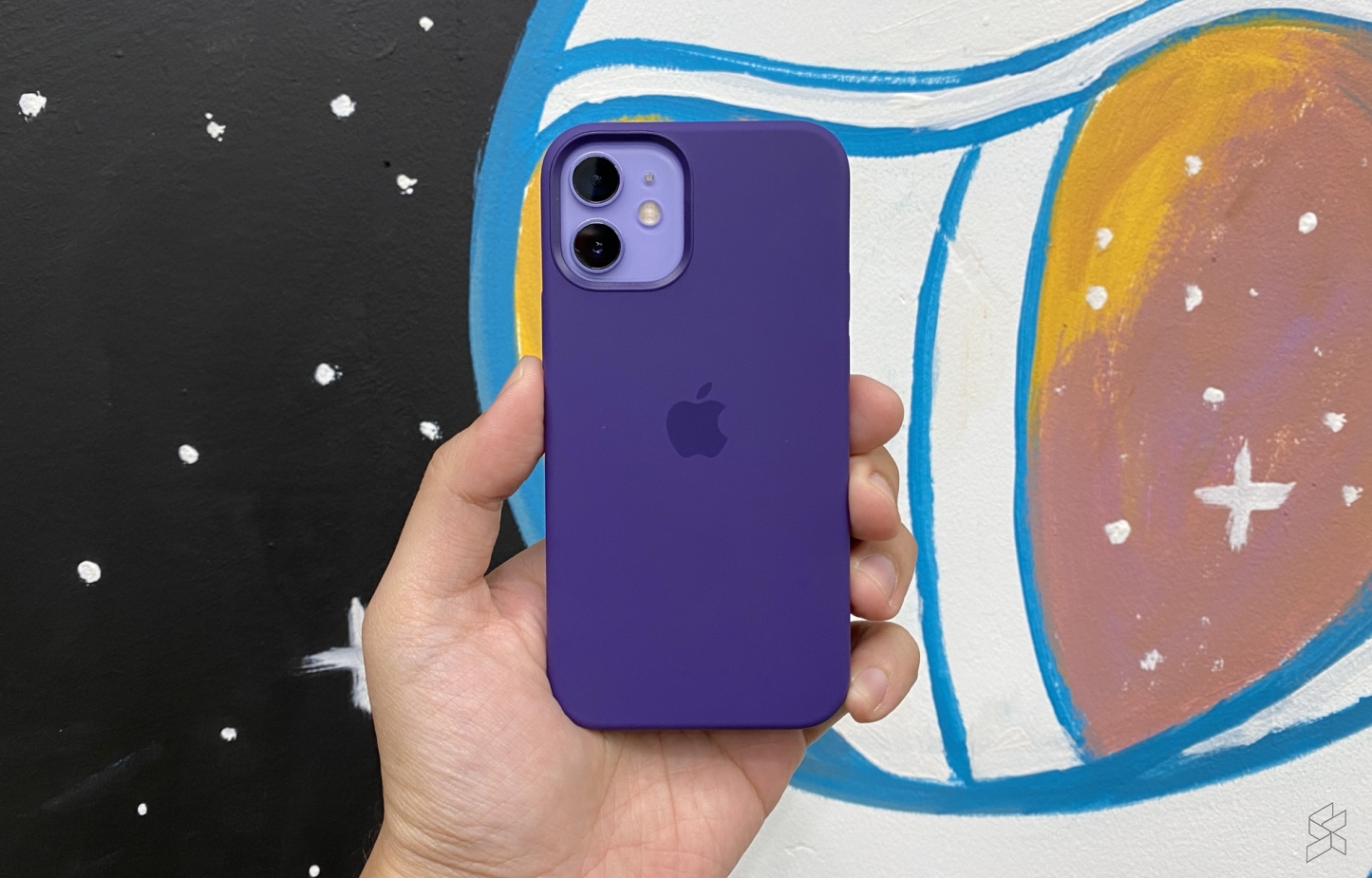 Under the European Commission's proposed Digital Markets Act, Apple might be forced to allow users to sideload apps on their iPhones. Apple CEO Tim Cook argued that the move would destroy the security of the iPhone as well as other privacy initiatives that they have built onto the App Store.
To push back the EU's proposed policy, the Cupertino company has released a 16-page document titled "Building a Trusted Ecosystem for Millions of App" to justify why the App Store should be the only place where iOS users can discover and download apps.
According to the document, it said that phones now contain the most sensitive information about our personal and professional lives. When it comes to privacy, Apple believes that it's a fundamental human right and that principle guides the high privacy standards that they build into their products. Its recent introduction of privacy labels and App Tracking Transparency not only offer users better control over their data but also provide more information to allow users to make the right choices when granting permissions.
It said that all apps listed on the Apple App Store are reviewed to ensure that it meets its high standards with strict guidelines. The review process also ensures that users are protected from malware, cybercriminals and scammers. To keep children safe, apps for children are also required to meet certain guidelines and it must be integrated with iOS parental control features.
If sideloading is allowed, the document said users would be allowed to download pirated app which will cause developers to lose money. On top of that, users may potentially be exposed to potential ransomware where users are threatened with losing their data including their photos unless they pay up.
It also cited a study that Android had 15 times more infections from malicious software than the iPhone and this is due to the reason that Android apps "can be downloaded from just about anywhere." Being an open system, Android users are not just limited to the Google Play Store as there are other "App Stores" available offered by various platforms which may have a less rigorous review process. On top of that, users can easily sideload any APK file that can be downloaded from any website or shared via instant messaging platforms.
During a recent VivaTech conference, Tim Cook even claimed that the Android operating system has 47 times the malware than iOS. He defended the decision not to allow sideloading in order to keep malware out of their ecosystem.
Going back to the document, it also said that allowing side-loading would mean that users would have to be constantly on the lookout for scams and not knowing who or what to trust. As a result, users may be hesitant to discover new apps and this would lead to fewer downloads from fewer app developers.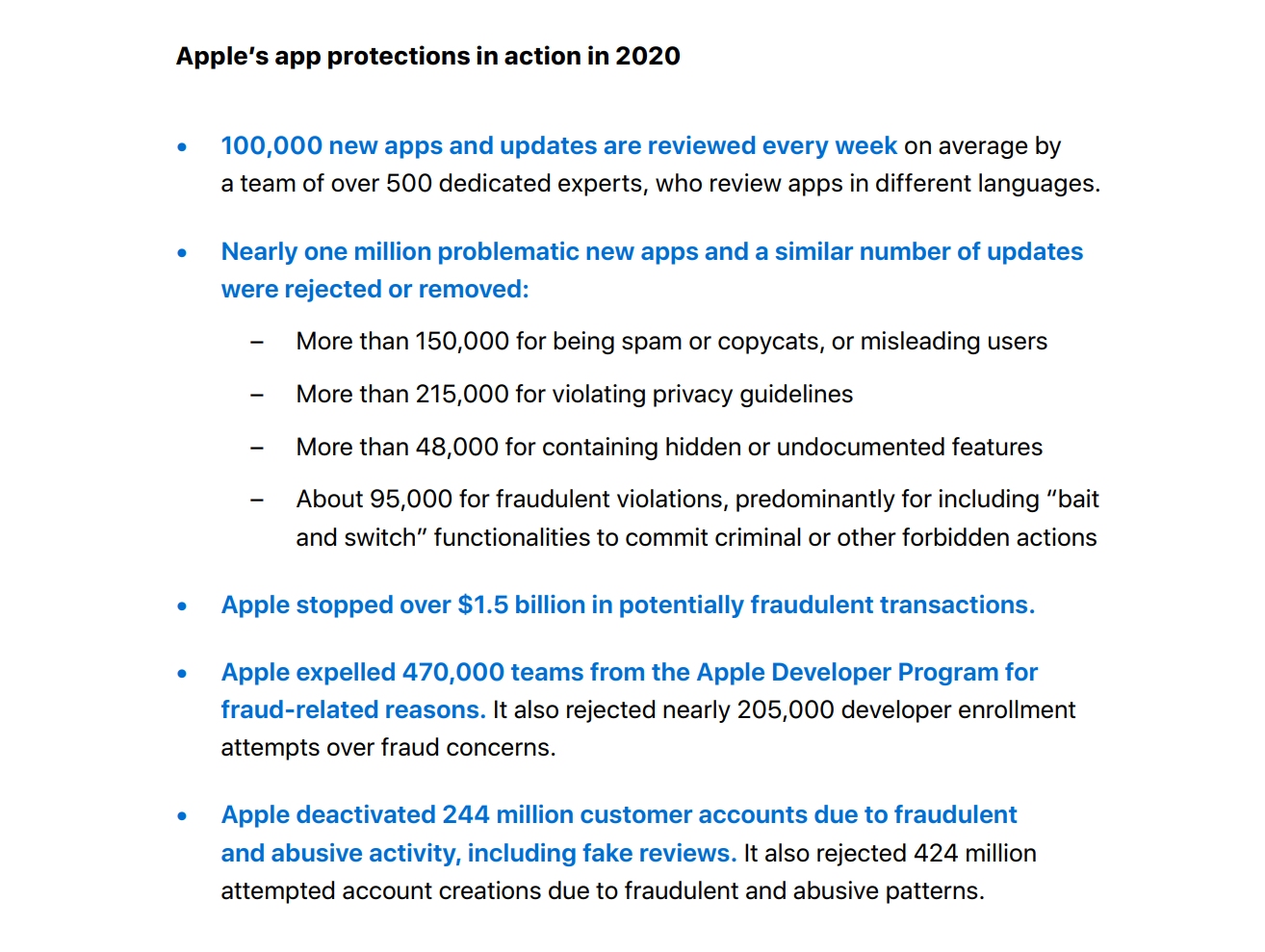 Besides giving examples of potential scenarios where sideloading can be detrimental to iPhone users, Apple has provided several pointers on how Apple's app protections have helped to protect consumers. This includes blocking over USD 1.5 billion in potential fraudulent transactions, rejecting and removing almost 1 million problematic apps, and deactivating 244 million customer accounts due to fraud and various violations including posting fake reviews.
You can read the full document here.
Last year, Apple has also push backed suggestions by EU lawmakers to make USB-C charging ports a standard for all new mobile devices. Apple said the proposed move to kill lightning cable will harm consumers as it will stifle innovation. Apple has urged the EU to focus on the other end of the cable where the cable connects to the power source.
The company doesn't believe there's a need to regulate charging cables as the industry is already moving towards USB-C as a standard. At the moment, almost all new Apple products including the new iPhone, iPad and MacBooks use USB-C as a power source with Power Delivery fast charging protocols.
[
SOURCE
2
]
Related reading
Source link